Post by shrike on Apr 23, 2015 18:44:37 GMT -5
Member Information Player Username:
Shrike
Current Character List:
Shrike.EXE
Random Character Notes (Add anything extra here):
(Your text here)
Character BasicsCharacter Name:
Jeff Solaris
Character Age:
17
Character Race:
Bionic Human
Character Gender:
Male
About the CharacterCharacter Personality (Please give an in depth description of your character's personality, must be at least 5 sentences):
As a bionic human Jeff lacks the ability to use MP or understand it. Since he can do neither, he believes that MP and all similar capabilities should be exterminated. In addition, he's also started to be weary about the blade known as the key-blade because wherever it goes, Heartless follow. A scientific mind, Jeff tends to over analyze situations sometimes and plan out far too many strategies. Still, he's got a temper on him that would make him a powerful fire elemental. Jeff plans extermination of the vile black creatures, because they're a menace that need to be exterminated. Of course, he's not above manipulating people in order to achieve his goals including, exterminating the Heartless.
Bionic, Jeff's constantly looking for ways to improve his bionic abilities.
Character Appearance (Please include such things as height, hair color, eye color, body type, clothing, weight, etc. You need to actually write a description. You may include a picture for reference. Must be at least 5 sentences):
Silver hair is what covers the top of the head of Jeff Solaris. His eyes are colored a fiery red. Armor is worn by him. The armor consists of four colors. Black is one of the colors, making up a body suit beneath the suit. Red is also one of the colors making up the main part of the armor. Gold is part of the suit's armor, providing a fiery look. Silver is also on said suit of armor to make it look valuable. The armor however lacks any kind of helmet, and so his face is constantly shown. His height is 5"5, and he's fairly athletic looking.
Head:
Body:
Battle StatisticsCharacter Position (Hero/Neutral/Villain):
Villain
Character Abilities (Maximum of 15 abilities allowed - please write your abilities in list form, starting with name & then description):
Coded Fire
: Fire materialized from the digital world. This takes the form of a simple fire-ball. It's power is comparable to Fira, but it's science based. 2 post cool down. It appears to be black and red flame.
Anti MP
: When this ability is activated, for the next 2 posts MP damage is halved to him. This has a 3 post cool down.
Firechaser
: Firechaser is an ability that is similar to Coded Fire in that it's a fire-ball from the digital world. Yet this fire-ball is not a simple one, but more complex. The reason it's so complex? It tracks an enemy until it hits an obstacle or the enemy. Yet there is a downside to this ability. If the opponent's maneuverable enough they could cause this fire-ball to hit the person who made it. 3 posts tracking, 6 post cool down.
Data Materialization
:
Data Materialization is the ability to materialize data from machines. This can lead to a variety of creative implementations of the ability. This is the ability that Jeff has as his default. This can materialize vehicles, or medical supplies as needed. It can materialize weapons as needed, but there are limits. The more he uses this ability, the more fatigued he'll be.
This ability is also a double-edged sword in that it taxes his energy reserves every time he uses it. IT CANNOT under any circumstance materialize items of immense power, such as the digital copy of Aladdin's Lamp, or weapons of mass destruction. It also cannot materialize stuff that he has no knowledge of how to even begin to use. For this very reason he tends to steer away from using this ability in combat, except for the attacks listed below, and his sword. This ability also costs something. Nothing comes free, and so plants in the area, or other resources will disappear when something from the digital world appears.
Furthermore, this ability damages him slightly every time he uses it.
Heat Vision
: Concussive blasts of heat and flame will shoot out of his eyes. These will do moderate damage. 3 post cool down. It's one of his lesser used abilities.
Inhuman Strength
: Due to his cybernetic enhancements, Jeff's much stronger than your average human.
Enhanced Reflexes
: The cybernetic components inside Jeff heighten his reflexes, allowing him to snatch bullets out of the air and also to perform leaps that would be physically impossible for him otherwise.
Phoenix Flame
: Due to a combination of his own natural fire, and the bionics he's been enhanced with Jeff heals quicker when he's angrier. The more his temper flares, the stronger his healing. This is an ability that will also trigger another once it heals 25% of his HP, which is the max it can heal. Once per thread.
Blood Rage
:
A rage state that pushes his strength, speed and agility to their absolute limits. This ability is a powerful weapon in the arsenal of Jeff. It's once per thread, and leaves him completely exhausted afterwards. This is immediately triggered after Phoenix Flame is used.
Character Weapons (Maximum of 5 weapons allowed – members must have 100 posts before their characters may wield a keyblade):
Inferno: A black and silver colored hilt that projects a reddish gold energy blade. This is styled similar to a ninjato. It was made by him after he willfully rejected the key-blade he held. It does possess the power to be summoned to his hands in a flash of fire, similar to a key in that respect, but that's it.
Data Materialization Device: A device made by a scientist on a different world. This is one of the signature weapons wielded by Jeff, and is keyed to his biometrics.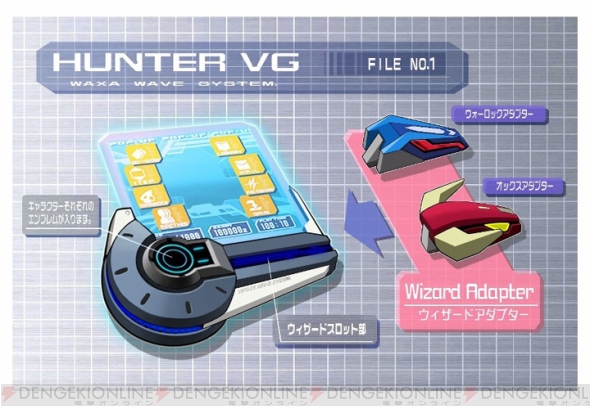 Character Summons (Optional field – no canon summons allowed – maximum of 2 allowed and maximum of 2 abilities each allowed):
N/A
Character Racial Ability (Optional - Your character may have ONE passive ability that seems to have an abnormal affect due to being a particular race. Merfolk can breathe underwater, Lava creatures are immune to fire, that sort of thing):
MP-Less: Being MP-Less means he cannot be controlled by those with MP or healed by those with MP or influenced by them as easily.
Character Strengths (1 required):
(Your text here)
Character Weaknesses (1 required):
(Your text here)
Character History (Minimum of 10 sentences required.):
In the past, Jeff had been a key-bearer. But one day a villain captured him and made him make a decision. Either he could abandon the key-blade, and all the powers that came from it or he could watch his loved ones die. Forced to make the difficult decision, Jeff chose the path of a hero and forswore the power possessed by his key-blade. Shortly thereafter, the villain walked off with his key-blade that he had abandoned. Powerless, and left for dead Jeff realized something then. His realization was that the key-blade was too powerful.
It inspired people to do wrong, and so from then on Jeff started looking for alternatives to the power possessed by the key-blade. A scientist was encountered by him who was working on some revolutionary technologies, including bionics and data materialization. Taking the technology from the scientist, as well as an energy blade Jeff began his journey. Of course now he has a new purpose, to completely eradicate the key-blades, and the Heartless from existence.
Writing PortionSample Post (For first time character creators only. 10 sentences are required.):
Looking at Traverse Town, Jeff was mildly amused and annoyed. Amused at how stupid the people were to rely on the power of a weapon that brought nothing but trouble, and annoyed that they did. Sora was a powerful key-bearer as was Riku and Mickey, and the others. Yet they could be beaten. After all, he hadn't relinquished his key-blade just to let the worlds fall into disarray. The abandoning of the key-blade had been a pivotal moment in his life. Fire bristled around his hands, but it was not ordinary fire. No, this fire was special. The reason this fire was special? It was not real fire, but digital fire taken out of the datascape and brought into his own arsenal.
For he would burn the worlds if he must in order to make them see the error of their ways. The key-blade was a dangerous asset, even in the right hands. It was far too powerful for anyone to wield as they saw fit, and must be exterminated. For that reason, he'd soon set out on his journey. Getting into the mecha suit he had been working on, Jeff smiled. It was the start of a brand new era, the era of science.
"Soon Riku, Mickey, Kairi, Axel, and all of you who wield the key-blade. You'll be made to see that science triumphs over the power you hold over the heads of others."
Kingdom Hearts
Please Answer the following questions using the answer provided; apply the answer to the character you are creating.
1. Which form will you choose?
The power of the warrior
The power of the defender
The power of the mystic
2. What is most important to you?
Being number one
Friendship
My prized possessions
3. What do you want out of life?
To see rare sights
To broaden my horizons
To be strong
4. What are you afraid of?
Getting old
Being different
Being indecisive