Post by shrike on Jan 21, 2015 13:53:13 GMT -5
Member Information Player Username:
Shrike
Current Character List:
N/A Yet
Random Character Notes (Add anything extra here):
N/A
Character BasicsCharacter Name:
Shrike
Character Age:
Unknown, appears 17.
Character Race:
Program
Character Gender:
Male
About the CharacterCharacter Personality (Please give an in depth description of your character's personality, must be at least 5 sentences):
Shrike is a program who is comprised halfway out of viral code. This can make him unstable to be around. Most of the time he is unpredictable. Some have classified him as a chaotic program. But he is known to have a strong and powerful temper comparable to a nuclear bomb in some cases. Shrike is also a program who enjoys senseless destruction and chaos being spread throughout the net. Due to this, he has no friends presently. Despite his many flaws, Shrike is a program of his word and when he promises to do something, or not to do something it is as good as done or not done.
Few have ever seen Shrike show actual emotion, because most of the time he projects a mask of not caring. Shrike also enjoys pulling pranks on people although he'd not admit it to most people. Sometimes his pranks are downright malicious.
Character Appearance (Please include such things as height, hair color, eye color, body type, clothing, weight, etc. You need to actually write a description. You may include a picture for reference. Must be at least 5 sentences):
Few have ever seen what Shrike looks like beneath the viral armor he wears to cover his body. But in reality he looks mostly like a human. There is however a small crystallized piece of code in his forehead that no one's been able to explain basically looking like a ruby that is implanted in his forehead. His hair is colored white. Should he ever be outside of the armor one would see blue eyes and a fairly muscular individual. The individual would be wearing a black tank top, blue jeans and a white leather jacket with red stripes that are similar to code as well as goggles. The armor makes people assume he is actually from Tron, but he's from Wreck it Ralph. Still, he does have a visual image when he switches out of the armor. A hat similar to that of Link is worn by him.
Battle StatisticsCharacter Position (Hero/Neutral/Villain):
Villain
Character Weapons (Maximum of 5 weapons allowed – members must have 100 posts before their characters may wield a keyblade):
A sword: A plain sword. The code of it has been altered so that it can materialize in his hands like his knife.
Combat Knife: A combat knife taken from a Video Game. This knife can be summoned to his hand. It's been modified so as looking more like one from the Tron universe.
ID- Disc: An ID Disc taken from a deleted program by Shrike. This weapon is used by him as a ranged weapon mainly because it can be used as a sort of boomerang without any ill effects to him.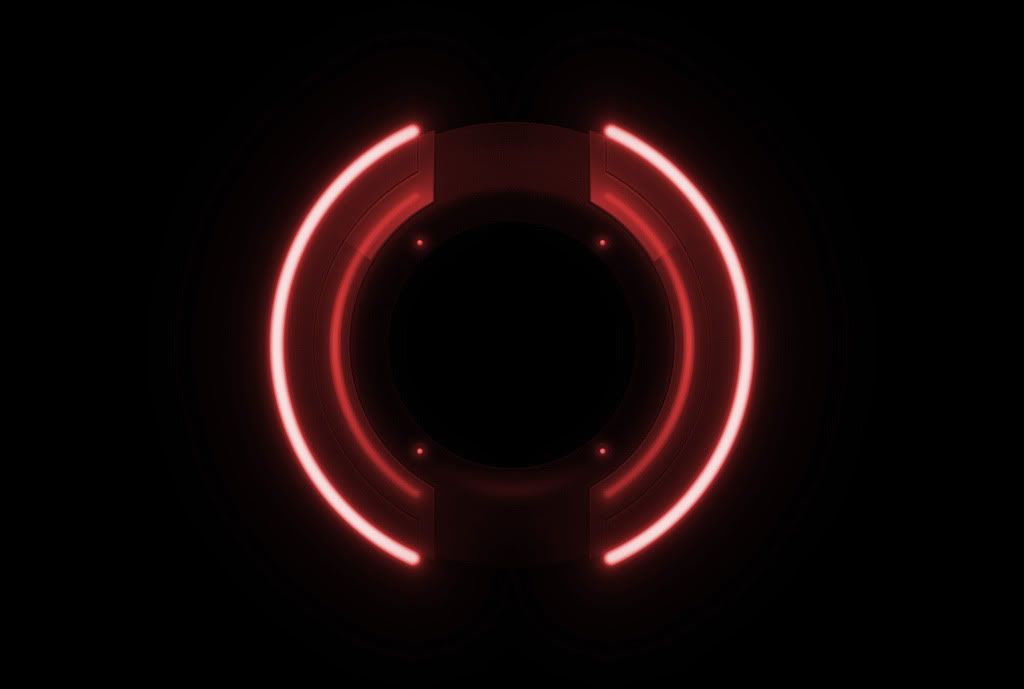 Character Abilities (Maximum of 15 abilities allowed - please write your abilities in list form, starting with name & then description):


Viral Energy Gauge: This ability acts as a limiter on him. It prevents Shrike from accessing his full power by limiting him to 500 points of Viral Energy per thread. This slowly replenishes over time, but is spent when he attacks. Successful attacks refill the gauge and unsuccessful ones deplete it even further.
Analysis: This allows him to analyze techniques used by his opponents, and learn how to perform them if they aren't attached to a special weapon. It's a passive ability. It costs 30 VE.
Replication: This is the ability that allows him to replicate moves he has analyzed. There are 5 slots for him to use replicated moves, before he must erase one to make room for another. 3 post cool down. This costs 50 VE.
Malicious Code Cannon: Holding out both hands in front of him Shrike will unleash a barrage of 15 energy blasts that go in crazy pathways towards an enemy. These appear to be made out of a blackish red ink like substance. It is very dangerous of course to be struck by one of them. One of these if they hit will dampen the damage done by the opponent's abilities by 2% each time. The Malicious Code Cannon has a 3 post cool down. It costs 75 energy points.
Viral Blast: A straight forward Viral energy blast. This is like a punch. Costs 5 energy points. This has a 1 post cool down.
Viral Barrage: This attack is simply a rapid fire Viral Blast style move. It was taken from a videogame. Costs 30 energy points, 3 post cool down.
Corruption (Used with RPER consent): Corruption is an ability that allows Shrike to overwrite the personality of an individual and corrupt them so that they will be more like him. This ability is very dangerous, because it costs 499 Energy to use. It's an ability that if successful will completely refill his gauge. If unsuccessful his gauge is empty for the duration of the battle and topic he's used the ability in, unfortunately. It is why he rarely uses this ability. 10 post cool down. It requires physical contact namely his hand on the forehead of the individual.
Physics Mean Nothing: An ability picked up from Video Games. This allows Shrike to walk up walls, fly...do things physics would normally block him from doing. It costs him no VE to use because it's a picked up ability. This is a unique ability he possesses that comes quite in handy for him.
Save Point: Save Point is another ability that was picked up from Video Games. Once per thread he can set up a save point and should he run out of energy he will dematerialize and appear there. It will injure him slightly, but he'll gain back 75 VE just because he will need it. It's a passive ability.
Can't Touch This: An ability based off of a song. This is more of an annoying ability that he uses. It allows him to create 6 clones of him that are made out of viral code. Yet there is something unique about the clones. They don't even last a post but if struck by an attack they will explode, damaging the attacker.
Character Summons (Optional field – no canon summons allowed – maximum of 2 allowed and maximum of 2 abilities each allowed): N/A presently Character Racial Ability (Optional - Your character may have ONE passive ability that seems to have an abnormal affect due to being a particular race. Merfolk can breathe underwater, Lava creatures are immune to fire, that sort of thing):
Respawn: Due to being a videogame character he can respawn if destroyed.
Character Strengths (1 required):
Adaptable: Shrike is very good at adaptation.
Character Weaknesses (1 required):
Kindness: Kindness is not something Shrike understands.
Character History (Minimum of 10 sentences required.):
Every world has programs that are glitches. Even the world of Wreck It Ralph was not without it's own glitch before Ralph and the others came along. There was a program there known as Smash who had Ralph's job before him. Yet Smash attempted to take control of other games and so was locked away. The place they locked him however was comprised of viral code without them knowing. This led to Smash mutating as the viral code soaked into his essence and slowly corrupted him, bonding to him and making him different from before.
Eventually Smash broke out of the prison but it was not without consequences. The consequence involved that the viral code had soaked right to the core of Smash's program, mutating him. This mutation caused him to change his identity to that of "Shrike" a new program of sorts. The new identity would allow him to survive. At the same time though he realized what he had done wrong in the past. He'd been too merciful. During his travels he encountered a program known as "Sirene" who attempted to cure him of his viral code. This led him to infect her, and his journey continued.
Writing PortionSample Post (For first time character creators only. 10 sentences are required.):
Unneeded
Kingdom Hearts
Please Answer the following questions using the answer provided; apply the answer to the character you are creating.
1. Which form will you choose?
The power of the warrior
2. What is most important to you?
Being number one
3. What do you want out of life?
To be strong
4. What are you afraid of?
Getting old